What You Can Expect When You Choose Gering Valley Plumbing & Heating
Your children won't 'learn new words' from our 'family friendly' technicians
We employ only craftsmen who are not only highly skilled and technically qualified, but who also are a pleasure to have in your home. Each technician is instilled with a sense of pride in the company and they act in a professional and polite manner. Furthermore, they will either cover the floor where they work, walk with drop cloths or runners, or wear floor savers. And, when they are finished, they will clean up their work area instead of leaving the mess as others do.
Practical advice & suggestions
The precision tune-up specialist who maintains your equipment will thoroughly check it for safety and operational efficiency, tune it up for maximum fuel efficiency, and inspect it for potential faults. This saves you money by reducing your fuel bill, by avoiding costly breakdowns, and by prolonging the life of your equipment.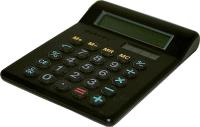 Multiple payment options for your convenience
When the job is finished, you have the option of paying by any of the following:
Cash
Check
Use a Credit Card
Use Your Debit Card
If you are in need of major repairs or just want to upgrade your existing equipment, we have convenient financing options available.
You'll have peace of mind knowing that we comply with all codes, licenses and laws
Don't fall into the trap of hiring a company that is able to offer a cheaper price because they operate without a license, don't 'pull' required permits, or don't carry adequate insurance. Gering Valley Plumbing & Heating is a licensed contractor and obtains all municipal and state permits as required. Gering Valley Plumbing & Heating is insured for Workers Compensation and for liability insurance.
Compliance with codes and adequate insurance is important to you for liability reasons. If a worker is injured and the contractor is not insured, you can be held liable. Or, if there is an insurance claim due to a fire or an accident that is related to unlicensed work or work for which no permit was obtained, your insurance company may dispute the claim. You also want to avoid questions related to workmanship when you sell the house, which may end up costing you more than the original repair to correct.
With Gering Valley Plumbing & Heating, you have peace of mind knowing that you are not dealing with a 'fly-by-night' company that can leave you 'hung out to dry'.
You have access to the best products and services because of our national affiliations and professional involvement
Gering Valley Plumbing & Heating is an active member of multiple trade associations composed of the best heating and cooling contractors in the country. Out of these groups, Gering Valley Plumbing & Heating has access to the best products in the country, cutting edge techniques and technology, and the best practices and training in the industry.
Ongoing safety training, drug testing and rigorous employment screening help ensure your family's safety
When you invite a company to come into your home, you make yourself, your family, and your belongings vulnerable. Gering Valley Plumbing & Heating takes this responsibility very seriously, which is why the technicians we hire are subjected to rigorous screening. The bottom line is that the only people who are hired are people that the owners and managers would feel comfortable having in their own homes with their wives and children present.
You can save money with our memberships
Gering Valley Plumbing & Heating has customer discount programs available for you when you have your equipment maintained annually called our 365 Blue Membership for Plumbing and the 365 Gold for Heating & Cooling. For a low annual rate, you will receive Priority Service, Discounted Rates and Special Savings plus two precision tune-ups one in the fall for your furnace and one in the spring for your air conditioner. Also with the 365Blue you get one annual drain and flush of your water heater also inspection of safety relief valve and anode rod. Check drains for flow and exercise all emergency shut offs to ensure water is stopped when needed. This is a tremendous savings because you get all the discounts and benefits of the program plus the benefits of annual maintenance all for less than what you pay for a precision tune-up and safety check!
In many cases the discounts and energy savings add up to more than the price of the 365 Blue Membership for Plumbing and the 365 Gold for Heating & Cooling. When you think about the peace of mind that you will have in knowing your equipment has been checked for safety, proper operation and potential mechanical problems, the 365 Blue Membership for Plumbing and the 365 Gold for Heating & Cooling is a fantastic value.
---

Ongoing technical training + Experienced supervision + Office support = Top service for YOU

---
Our company is committed to the technical excellence of the service we provide you and, therefore, require our 'champion' technicians to attend regular training sessions. Besides the technician who actually does the repair, Gering Valley Plumbing & Heating has highly competent and experienced field supervisors who, although you may never see, provide valuable backup to the technician. So, should a second opinion ever be required about a technical question, you don't have to worry because the technician has highly qualified expertise to bring to each call.
Also, additional backup is available in the office to support the field technician on your job. Should a question arise about prior work performed for you, or if a part needs to be special ordered, the technician needs only to call to access that help.
When you combine all of this with the thoroughly stocked service vehicles, the cutting edge communication technology, the 'family friendly' service people and the rigorous employment screening, you can understand why we call the person who we deliver to your door a 'champion' technician.
---
© Online-Access