PLUMBING REMODELS FOR KITCHEN & BATHROOM RENOVATIONS
Deciding to remodel certain aspects of your home means starting on an enjoyable and rewarding experience. However, it also means addressing your needs for one of the most important aspects of the job – the plumbing. When it comes to bathroom and kitchen remodeling, you have to give a great deal of thought to the plumbing.
More like, you have to hire the right plumber to take care of remodeling the plumbing for your renovation project, such as Gering Valley Plumbing & Heating Too many home and business owners end up focusing on just the cosmetic details, or the luxury upgrades. Keep in mind that new garden tub you can't wait to soak in also requires the handiwork of a plumbing expert, in order to make it functional.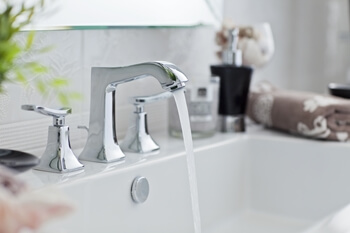 Quality Kitchen & Bathroom Plumbing Remodeling Services
Here are just a few things you should know, when it comes to taking care of the plumbing aspect of remodeling work:
A common mistake people make is planning their budget around what the materials cost for remodeling work, forgetting about vital aspects such as plumbing work costs. In other words, make sure that you partner with a plumbing contractor on the budget before investing into that top-of-the-line garden tub.
If you have an older home, keep in mind that remodeling could even mean paying for updating the plumbing, in general. Having updated pipes that are less likely to leak or have other issues may not make your bathroom look better, but it will make it more user-friendly, as well as avoid the likelihood of running into costly repairs in the near future.
Prompt & Professional Plumbing Remodels
Don't settle for less than the best, when it comes to the quality of plumbing work that goes into your bathroom or kitchen renovations. Otherwise, you will be paying a great deal for cosmetic work that doesn't even function properly. Gering Valley Plumbing & Heating Inc. is the only name that you need to know, in order to get the level of quality results that you deserve.
If you need kitchen or bathroom plumbing remodeling services in the Gering area, please call Gering Valley Plumbing & Heating at (308) 216-8927 or complete our online request form.