We're Your Boiler Repair Experts in Scottsbluff and Gering
Signs Your Boiler Needs Repair
The Most Common Causes of Boiler Failure
For Expert Boiler Service in Gering Call Gering Valley Plumbing & Heating
PROVIDING BOILER REPAIRS 24/7
Gering Valley Plumbing & Heating makes it a point to answer the phones 24/7/365 because you never know when your need for something like boiler repairs will arise. Your boiler is essential for being able to keep your home or business warm. This is about more than comfort, it is about keeping conditions safe and healthy.
We are a father and son run company, dedicated to providing service excellence for the clients we work with. Although we have been in business since 1987, the actual expertise of our company founder spans well over four decades. It is important to us to be able to always deliver the best in workmanship, customer care and final results.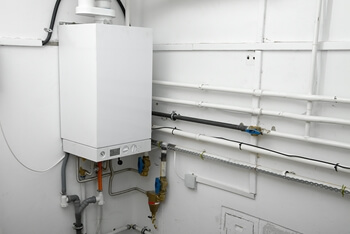 Service Excellence for Quality Boiler Repair Results
The last thing that you want is to be faced with boiler repair issues but, at some point, the problem is going to arise. Some common difficulties that you may be faced with include:
If your boiler springs a leak it still may be salvageable. Keep in mind, when a hot water heater leaks, it means it is time for replacement. However, with a boiler, it can usually be fixed, if addressed in a timely manner.
You are probably familiar with the types of noises that your home makes, including the appliances inside. While your boiler shouldn't really make any noise, you are probably already familiar with the operational noises you can expect. Any new sounds should be a red flag to call on an industry expert.
If you notice a change in pressure, it is also time to call in a professional heating contractor. Let us handle the job for you and determine what needs to be done.
Prompt & Professional Boiler Repairs
Gering Valley Plumbing & Heating Inc. has been the name to call on for expert heating services in the Gering area since 1987. We take great pride in being able to address the needs of our customers, including boiler repair service. Get in touch with us today in order to find out more about what we can do for you.
Whenever you need boiler repairs in the Gering area, please call Gering Valley Plumbing & Heating at (308) 216-8927 or complete our online request form.