Installing New AC Units in Scottsbluff and Gering Since 1987
Signs It's Time for a New AC
How We Determine and Install the Proper AC Unit
Exploring the AC Replacement Process
What if I Need AC in a Newly Built Home?
Why GVPH is the Right Choice for AC Installation in Gering
RELIABLE AIR CONDITIONING INSTALLATION PROS
Opting for the best in professional grade air conditioning installation services for your residential or commercial property just makes sense. This is how you can ensure that the final results that you are of the quality that you deserve. No matter how top-of-the-line your AC unit is, it will only perform as well as the install work invested into it.
Too many consumers try to find the best cut-rate deal they can on this type of air conditioning service. Saving money is great; settling for inferior workmanship is not. You get what you pay for and accepting inferior work will only rob you of a quality cooling system.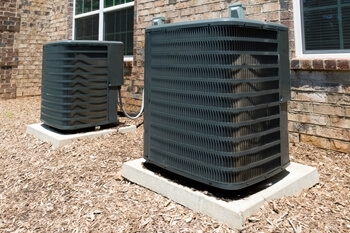 Service Excellence for Quality Air Conditioning Results
Is there a way to tell if your if conditioning system was not installed correctly? An alarmingly high rate of systems are installed improperly leading to a variety of different types of issues such as:
A new system is supposed to mean no air conditioning repair needs anytime soon. However, poor quality work will lead to ongoing repairs, and starting early on.
Your new system should also be more energy-efficient. Yet, if it is improperly installed, the end result will be energy bills that are not any lower. In fact, in many cases, your utility bills may even be higher.
You also do not want to have to replace your system again anytime soon. Settle for shoddy workmanship and this will not be the case. Most likely, you will be left to replace your air conditioner again, long before it should be time.
Prompt & Professional Local Air Conditioning Installation
Gering Valley Plumbing & Heating are a family owned and operated air conditioning company in Gering, NE, dedicated to providing our clients with the type of service results that they deserve. We look forward to working with you so that you can have an air conditioning system that provides you with both longevity and peak performance.
Don't make the mistake of accepting poor quality work. Let our team of AC service industry experts handle the job for you.
Get your AC unit installed correctly. Call us at (308) 216-8927 or complete our online request form for proper air conditioning installation services in the Gering area.