SEWER CLEANING SERVICES TO PREVENT PLUMBING PROBLEMS & CLEAR CLOGS
Regular drain and sewer cleaning is vital for keeping your system fully operational. Smart local home and business owners know that the name to call on, for this type of plumbing service work, is Gering Valley Plumbing & Heating We take this line of work seriously, which is how we are able to always deliver the best in quality results.
We are a family owned and operated plumbing company and we know that each of the customers that we work with is a fellow community member, which makes it important to be able to deliver topnotch results. It is vital to us that you get the service you need, so we make it a point to also make our services affordable. Don't put off getting important sewer cleaning service when this could make a huge change in the way your system performs.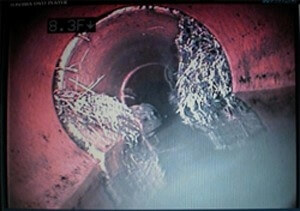 Service Excellence for Quality Sewer Cleaning Results
If you are not already scheduling regular sewer cleaning, here are some of the benefits that you should be aware of:
Obviously, one of the most pleasant advantages of getting your sewer cleaning done is that it eliminates any lingering foul odors. No one wants their home to smell like a sewer, and this can help prevent that from happening.
Another vital benefit is that this will reduce blockages. If your drains are sluggish, or not completely stopped up, this cleaning service will help change that.
Sewer cleaning is also an important step in reducing the operational costs of your plumbing. Stop bearing the expense of ongoing repairs when you can, instead, invest into preventative care.
Prompt & Professional Sewer Cleaning Service
By contacting the expert plumbers at Gering Valley Plumbing & Heating Inc., you can feel good knowing that you are about to get the best possible service and results. We take great pride in the work that we do, for all of our plumbing service work, including sewer cleaning. Don't settle for inferior results when our pros can help you get the ongoing care that will result in big changes for your system.
If you are interested in our sewer cleaning service in the Gering area, please call Gering Valley Plumbing & Heating at (308) 216-8927 or complete our online request form.