SCHEDULE AN AIR CONDITIONING TUNE-UP TODAY FOR BETTER PERFORMANCE ALL SEASON
The best way to prevent the need for emergency AC service is to make it a point to schedule tune-up work, in order to avoid it. However, at some point the need is probably going to arise, no matter what. So when you find yourself in need of a professional air conditioning company to depend on for this type of work, make the right decision and call on Gering Valley Plumbing & Heating in order to get the best in possible service work.
Our phones are open to our customer base 24 hours a day, 7 days a week and 365 days a year. As a family owned and operated air conditioning services company in Gering, NE, we understand just how vital it is to be there for our clients when they need us the most. We want to make this difficult situation that much easier for you to deal with because you should never have to sacrifice quality workmanship just because it is after traditional business hours.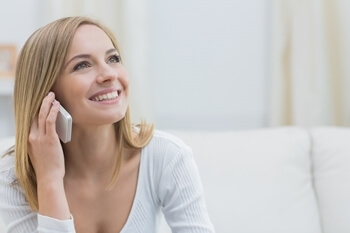 Service Excellence for Quality Emergency AC Repairs
There are a few telltale signs that you should watch for to determine if you may need emergency AC service. Too often, home or business owners wait to make the call because they think they do not need emergency service. However, here are a few red flags:
Noises are never a good sign. You already know the sounds your cooling system makes during operational mode. However, any new noises should result in calling a pro. Screeching or banging are especially alarming and mean that you should discontinue use and call our pros immediately.
If you smell anything, especially a burning smell, this is also a major red flag. Cut the power to your air conditioning system and give our team a call.
Prompt & Professional Local Emergency AC Service
Gering Valley Plumbing & Heating will be there for you for whatever service that you need, when you need us the most. Obviously, this includes the need for emergency AC service. Let us diagnose and resolve the problem and get your residential or commercial cooling back on track.
If you need emergency AC service in the Gering area, call Gering Valley Plumbing & Heating at (308) 216-8927 today. For non-emergency air conditioning repair needs, you may call us or complete our online request form.