TANKLESS OR TRADITIONAL: WHICH WATER HEATER IS RIGHT FOR YOUR HOME?
As a Scottsbluff homeowner, one of the tasks that you have to take care of is the need to provide service for your water heater. This vital system is what ensure that you have quality hot water water for sanitation and consumption purposes.
However, if you are installing a new water heater, you will be faced with the choice of either tankless or traditional. Here are some points to ponder, when it comes to making the decision between a tankless or traditional water heater.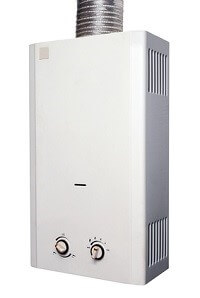 What You Need to Know about Traditional vs. Tankless Water Heaters in Scottsbluff
Ultimately, the final decision is up to you and your own personal preference. However, here are some things to consider, in order to make the final choice between traditional and tankless water heaters in Scottsbluff.
Tankless hot water heaters cost more upfront. However, for many homeowners, the ability to have hot water instantly is well worth the extra expense.
Many people also prefer having the space back that would normally be reserved for a large water heater. Take back the real estate in your basement that once housed the large supply tank.
Traditional systems are more affordable to replace. However, if they spring a leak before they go, you are going to have a big mess to clean up.
Your utility costs are greater, when it comes to a tanked water heater, especially due to the need to heat and reheat water. You may spend more initially for your tankless system but you will save money when it comes to your monthly utility operational costs.
Enhanced energy efficiency also means a more eco-friendly system. Using less energy will help make your household more environmentally responsible.
Making Good Choices
The first good decision that you will make, when it comes to the installation of your water heater, is choosing the team of plumbers here at Gering Valley Plumbing & Heating Inc. to take care of it for you. This is about more than quality labor, it is about the ability to have expert customer service that means advice and feedback. We will help you decide between traditional or tankless, and then masterfully install it for you.
Do you need water heaters in Scottsbluff, NE? Call Gering Valley Plumbing & Heating at (308) 216-8927 or complete our online request form.