IMPORTANT REASONS TO MAINTAIN CLEAN INDOOR AIR QUALITY
Your home is the place where you'll go to sleep every night, wake up every morning, and spend the great majority of your downtime. Since you're likely to spend more time in your home than in any other place, you need to make sure it will help to foster good health and a good quality of life.
That's why it's vital that you take steps to ensure your Gering home has only the cleanest possible indoor air. By keeping your indoor air quality clean and free of harmful impurities, you can fully enjoy all of the time you'll spend in your home. Here are just a few of the great advantages you'll enjoy by maintaining clean indoor air: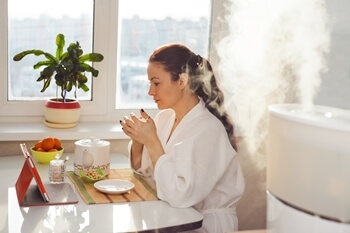 Health Benefits
The quality of your home's indoor air will have a direct and significant effect on the quality of your health. So, you need to maintain the cleanest air quality, or else you'll never enjoy the best health. By keeping your home's air quality clean and pure, you and your loved ones can remain safe from a number of health issues:
Reduced respiratory problems
Better sleep
Allergy control
A Fresher-Smelling Home
Your home should be the most pleasant place for you to spend your time. To ensure your home is as pleasant as can be, you need to make sure it's as clean as can be. Of course, dirty indoor air quality will give your home a dirty, stale odor that will prevent it from being as pleasant as can be. To get your home as clean and pleasant as can be, you need to get your indoor air cleaned up.
Balanced Humidity
Indoor air quality can be affected by more than airborne impurities. It can also be affected by imbalanced moisture levels. This imbalance can also:
Reduced heating costs
Protection for your furniture
Defense against mold growth
Have Your Indoor Air Quality Needs Met by Our HVAC Specialists
If you want to fully enjoy the benefits that air quality work can bring into your life, you need to get that work handled by an experienced and dependable team. In the Gering area, that team should be none other than Gering Valley Plumbing & Heating. Our HVAC specialists will work hard to get your indoor air cleaned up so that you can live your best and healthiest life.
If you are looking for a professional heating, air conditioning, or plumbing specialists in Gering, give us a call today at (308) 216-8927 or complete our online request form.