Have you been saving up to replace your existing water heater with a tankless system? Perhaps your current tankless system hasn't been running like it used to, or just stopped working entirely. It may be time to replace that tankless system with a new updated one. Gering Valley Plumbing & Heating has the technicians and the tools to get your tankless water heater needs taken care of today!
Did you know a huge part of your home's energy usage comes from heating water? Not only can a tankless water heater save you on your energy bill every year, but tankless units can offer a continuous supply of hot water. You won't have to worry about running out of hot water while filling up the bath anymore. Call Gering Valley Plumbing & Heating today for high-efficiency tankless water heater installations that will keep you and your family in a low cost, comfortable, eco-friendly household for years to come!
Tankless Water Heater Services
Tankless water heater repair
Tankless service and cleaning
High-efficiency system
Valve cleaning
System flush
Annual maintenance
Scale removal (limescale)
Clean the filter
Install venting pipe
Tankless system installation
Estimate proper tankless size
Gas-fired tankless unit
Electric tankless units
Install proper shut off valves
OFFERING A GREAT SELECTION OF TANKLESS WATER HEATERS FROM TOP RATED BRANDS
More and more home and business owners are making the transition to going tankless for their water heating system, and for plenty of great reasons. Most of those same savvy locals are also making it a point to call on Gering Valley Plumbing & Heating in order to get the best in long term results. We take this line of work seriously and it shows in the customer satisfaction rating that we are able to provide for our customers.
Adding a tankless water heater to your home or business can make all of the difference. From the installation and repairs to tune-up and eventual replacement, no other local plumbing company is going to be able to offer the level of quality service that we do. Make it a point to call us today, in order to get the quality workmanship and customer care that you deserve for your tankless water heaters.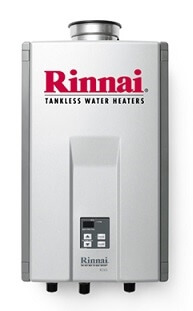 Quality Tankless Water Heater Repair & Installation Results
If you are still contemplating whether or not this is the right system for you, here are some of the benefits that you should be aware of:
The most obvious benefit is the ability to have access to instant hot water. No more wasting water and time while you wait for the water to get warm enough to use.
Gone are the days that you also have to sacrifice a large portion of your basement just to house the hot water tank. An even bigger bonus is that also means no hot water tank to start leaking and potentially flood out your basement either.
Aside from convenience, having instant hot water also means a more energy efficient system. That results in less wasted water and energy, making your hot water system more affordable on operational costs, as well as more Eco-friendly.
Prompt & Professional Tankless Water Heater Services
Gering Valley Plumbing & Heating Inc. is the name to rely on when you find yourself in need of plumbing services. This includes tankless water heater work. We look forward to partnering with you and providing you with the quality service that you deserve.
If you are interseted in our selection of tankless water heaters in the Gering area, please call Gering Valley Plumbing & Heating at (308) 436-4622 or complete our online request form.