DUCT CLEANING FOR CLEANER AIR & BETTER HVAC PERFORMANCE
The average homeowner makes it a point to take care of cleaning their home, yet neglects to address the areas that they cannot see. One of the common spaces that gets missed is the ductwork, yet it is one of the most vital areas that needs to be cleaned. Letting professionals, such as our team of experts here at Gering Valley Plumbing & Heating take care of the duct cleaning for your home or business is one of the smartest steps to take.
At our air conditioning company we genuinely care about taking care of the needs of our clients, which includes offering essential indoor air quality service work. Duct cleaning just happens to be one of our specialties. Give us a call today in order to find out more about what we can do for you and how this service can greatly help.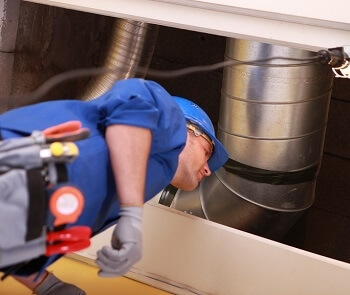 Service Excellence for Quality Duct Cleaning Results
In case you are not already familiar with the advantages that you can expect by signing up for duct cleaning service, here are a few to consider:
Obviously, this is going to greatly reduce the allergens present in the air. While this is crucial for anyone who suffers from asthma or allergies, everyone can benefit from having access to cleaner air.
Cleaning your ductwork also means that you can have improved airflow and efficiency. In other words, this will help your heating and cooling system to work better.
This technique for enhancing your indoor air quality will also help to remove unpleasant smells and odors. Even good smells that tend to linger because they get trapped can be too much after a while.
Prompt & Professional Duct Cleaning Service
The experts here at Gering Valley Plumbing & Heating are ready, willing and more than capable of helping you address your need for better indoor air quality. Getting professional duct cleaning service is a great way to make this happen. Let us help you and your loved ones be able to breathe better and experience better health.
If you are looking for a heating and air conditioning company that offers duct cleaning services in the Gering area, please call Gering Valley Plumbing & Heating at (308) 436-4622 or complete our online request form.