DRAIN CLEANING BY LOCAL PROFESSIONALS
Every homeowner dreads the signs of a clogged drain. It often starts out as a slow drain and then, eventually, becomes completely clogged. What matters most is how you handle it, and calling on Gering Valley Plumbing & Heating to schedule professional drain cleaning service is the best approach to take.
Do not make the mistake of thinking that using a store bought, chemical drain cleaners intended to clear drains is the way to go. If it does help it only offers a temporary fix, instead of a long term solution. Not to mention, this is a surefire way to end up causing real damage to your drains, pipes and plumbing in general.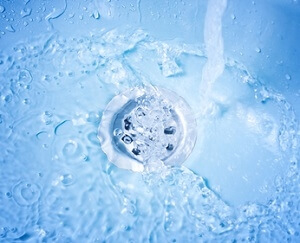 Service Excellence for Quality Drain Cleaning Results
There are a few very common reasons for a clogged drain:
When it comes to your shower or bathtub, hair is the biggest culprit. Make it a point to clean the drain after each time your use the shower or tub. This will to help reduce the likelihood of this happening.
For the kitchen, it is usually all about grease. Grease may pour as a liquid but it solidifies once it cools. This can wreak havoc on your plumbing, so make it a point not to pour grease down the drain.
For the toilet, a common reason for a clog is when something that doesn't belong there gets flushed down. This could be anything from feminine hygiene products to a child's toy. Whatever the reason, the end result is a commode that is out of commission.
The reaction should always be the same – call our expert plumbers to address the problem for you.
Prompt & Professional Drain Cleaning Service
Another reason why you should avoid trying to DIY drain cleaning tactics, such as store-bought chemicals, is that the problem could be at the sewer level. The pros here at Gering Valley Plumbing & Heating Inc. know how to identify the issue at hand and deal with it. We look forward to partnering with you to help resolve any plumbing problems that you are having.
If you need drain cleaning in the Gering area, please call Gering Valley Plumbing & Heating at (308) 436-4622 or complete our online request form.