EXPERIENCED PLUMBING, HEATING, & AIR CONDITIONING PROS IN TORRINGTON, WY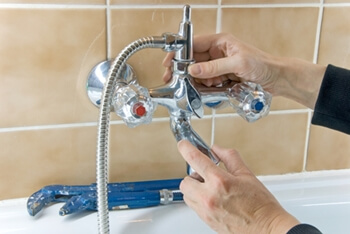 Anytime you find yourself in need of plumbing, heating, or air conditioning services for your home or business, you want to be sure you are getting the absolute best that the area has to offer. Here at Gering Valley Plumbing & Heating, our local and family owned plumbing company can providing you with just that. For over 30 years, we have been the most trusted name in quality plumbing, heating, and cooling services throughout the surrounding areas, and local home and business owners alike know they can trust us with all of their service needs, no matter how simple or complex they might be. Are you looking for a trustworthy plumbing, heating, or air conditioning service specialist to help you with your service needs? If so, give our team of professionals a call today and let us show you the difference that quality can make.
We are a family owned and operated plumbing, heating and air company who strives to deliver the absolute best in every service we are called on to perform. Your plumbing, heating, and air conditioning systems are all incredibly vital parts to the overall function and comfort of your home, and we make it our mission to ensure you get the service you need, right when you need it most. If you have any questions about our full line of high quality services, or if you would like to schedule an appointment for service with one of our specialists, give us a call today. Our team of experts are always standing by and would be more than happy to assist you in any way we can.
Experienced Heating Experts In Torrington
Our team of professionals at Gering Valley Plumbing & Heating are known for our commitment to quality service and results when it comes to all of your heating needs. We offer a wide range of professional heating services, including:
Geothermal Heat Pumps
Heating Installations
Furnace Replacement
And Much More...
Skilled Air Conditioning Pros In Torrington
When you make the call to the air conditioning pros, you can feel confident in knowing that your system is in good hands. We understand the important role your air conditioning system plays in the overall function of your home, and we do everything in our power to make sure you system gets the kind of care it needs to continue operating at peak efficiency.
If you are looking for a reliable professional to take care of your plumbing, heating or air conditioning in Torrington, WY then please call (308) 216-8927 or complete our online request form.