TOPNOTCH MITCHELL PLUMBING, HEATING & AIR CONDITIONING SERVICE PROVIDERS
When you find yourself in need of a plumber, you want to feel as though you are getting the best in quality service work. Local home and business owners alike, know that the Mitchell plumbing company to trust in is Gering Valley Plumbing & Heating We believe in going above and beyond, when it comes to meeting the needs of each and every one of our clients.
Too many people think that they have to choose between quality service or affordable pricing. By partnering with our team, you get the best of both worlds, plus superior customer service as well. Don't settle for anything less than the best, when it comes to the work that goes into your residential or commercial plumbing.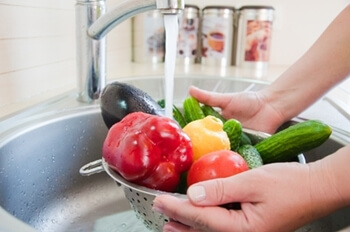 Professional Heating Experts in Mitchell
The good news is that we can also provide you with exceptional service when it comes to your heating, as well. Some of the tasks that we can take care of for you include:
Heating Tune-Up – Although this is a task that tends to get ignored, your tune-up service is the most important step in preventative care. Scheduling this service can help to deter the need for unexpected emergency repairs, plus lower your operational costs.
Boiler Repairs – Not every self-proclaimed professional has the hands-on experience necessary to tackle tasks like boiler repairs. You can feel good knowing there is over four decades of experience backing up the founder of this company alone.
Heating Repairs – We can also address your need for repairs in general heating systems, as well. The work we do will help to ensure that you get the best in performance and longevity.
Skilled and Experienced Air Conditioning Pros
At Gering Valley Plumbing & Heating Inc., we don't just do heating we also do air conditioning. The bottom line is that you can rely on us for all of your important residential and commercial service needs. This includes making sure that you are totally satisfied with the final results of the work we do.
If you are looking for a reliable professional to take care of your plumbing, heating or air conditioning in Mitchell, NE then please call (308) 216-8927 or complete our online request form.