TOP QUALITY PLUMBING, HEATING, & AIR CONDITIONING SERVICES IN KIMBALL, NE
When it comes to the absolute best in quality plumbing, heating, and air conditioning services Gering Valley Plumbing & Heating is the only name you need to know. With over 30 years of experience in serving the local community, our professional plumbing company has earned the reputation as the Kimball area's most trusted name for all of your plumbing, heating, and air conditioning needs. Are you searching for a plumber that you can trust to take care of all of your home's service needs? If so, then you have come to the right place. Give our team of professionals a call today and let us show you the kind of quality service and results that has gone on to make us the most trusted name in quality plumbing, heating, and air conditioning services throughout the local area.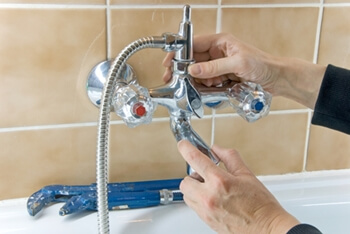 We have over 30 years of experience providing local homeowners with the quality plumbing, heating, and air conditioning services they need to keep their homes as functional and comfortable as possible. We strive to go above and beyond your expectations in each and every service we are called on to perform, and we believe this shows in the superior quality results we produce for every one of our valued customers. If you have any questions about our full line of high quality services, or if you would like to schedule an appointment for consultation with one of our specialists, give us a call today. Our team of experts are standing by and would be more than happy to assist you in any way we can.
Professional Heating Experts In Kimball
Heating Installation - Our team of heating experts will install your new heating system and make sure that everything is functioning like it should be before we pack up and leave. A proper installation is key to an efficiently running heating system, and can help you avoid a great deal of repairs and other expenses over the years.
Heating Repairs - No matter what the issue might be, our team of heating professionals will diagnose your system and have it running again like new in not time at all.
Heating Tune Up - Regular tune ups are an essential part of ongoing maintenance for your heating system. These regular tune ups will not only help to ensure that your system is free of issues, but they will keep it running efficiently for a long time to come.
Skilled Air Conditioning Pros In Kimball
When your home starts to heat up in the spring and summer, you want to be sure that your air conditioning system is up to the task of helping to keep your home cool and comfortable. With the help of our air conditioning professionals, you can have peace of mind in knowing that you have a team of experts on hand who can get the job done, and get it done right.
If you are looking for a reliable professional to take care of your plumbing, heating or air conditioning in Kimball, NE then please call (308) 216-8927 or complete our online request form.