SEWER JETTING FOR A CLEAN, CLEAR SEWER LINE
Addressing the needs of getting professional care for your sewer is one of the best ways to ensure peak performance and optimal longevity. Sewer jetting is a fast and effective method to clean your sewer, which can also help do away with many types of existing problems. Our expert plumbers here at Gering Valley Plumbing & Heating are trained, experienced and skilled at addressing this type of service need.
Since first starting in 1987, we have been the local leading plumbing services provider for both residential and commercial clients. Our job is about more than just carrying out the manual labor, we want to work with you to improve your system. In other words, we want to help your plumbing work so well that you don't have to call us again for service, at least not any time soon.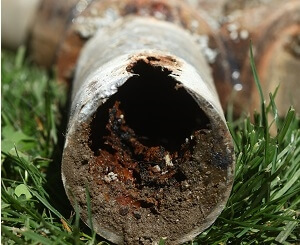 Service Excellence for Quality Sewer Jetting Results
If you have not yet had your sewer hydro-jetted before, here is some of what you should be aware of:
This approach uses a high pressured hose, in order to clean out your sewer. What better way to clean that with pure water?
Jetting does not just break up clogs, it helps remove built-up gunk that can lead to clogs. This is like making your plumbing system as good as new again.
This is also a much safer and more effective alternative to using harsh chemicals. Too many homeowner resort to store-bought drain cleaners that offer only a short term fix and can cause serious damage to your pipes.
In some instances, this powerful approach to clearing your sewer can even help break up tree roots.
Prompt & Professional Sewer Jetting Service
Gering Valley Plumbing & Heating Inc. can provide you with the prompt and professional service that you need, in order to get quality sewer jetting. Let us help to ensure that you get the best possible results, and keep your plumbing up and running. Call us now in order to find out more about what we can do for you and how you can benefit.
If you need a plumber for sewer jetting in the Gering area, please call Gering Valley Plumbing & Heating at (308) 436-4622 or complete our online request form.