TOPNOTCH HEATING, AIR CONDITIONING & PLUMBING COMPANY IN GERING, NE
Gering Valley Plumbing & Heating is the only name that you need to know in order to get the quality plumbing service work that you need. Our Gering plumbing company works with both residential and commercial clients, and have been earning the impeccable reputation that we have as local plumbers in Gering, NE since first launching the business in 1987. However, the experience backing up our team of experts spans back to cover more than four decades now.
We are a family owned and operated Gering plumbing company, dedicated to the service needs of our clients. Our plumbers take great pride in the work that we do and that is evident from the results that we are able to get on each and every job. Get in touch with us today in order to find out more about how we can address your plumbing service needs.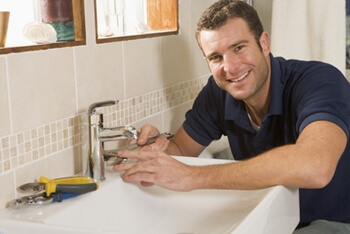 Professional Heating Experts in Gering
There are many things that can go wrong with your heating in Gering, NE, some of which are avoidable. Some common examples of this include:
Neglecting to change your filters can lead to serious problems. When your filters get dirty they get clogged. This restricts and eventually completely blocks the airflow.
Failing to get regular maintenance and service will cause big problems, too. Schedule tune-up service and make it a point to address repair needs quickly, in order to avoid unnecessary issues.
Believe it or not, even the thermostat getting accidentally turned off or way down can lead to the belief that something is wrong with the heating. Always check your thermostat and breaker, before calling in an expert.
Skilled and Experienced Gering Air Conditioning Pros
When you find yourself in need of service work for your air conditioning, Gering Valley Plumbing & Heating Inc. is also the name to call on. We are available 24 hours a day, 7 days a week and 365 days a year.
Make it a point to get only the finest for your heating, cooling and plumbing work. This will help you to have optimal performance and longevity, from your residential or commercial systems.
If you are looking for a reliable professional to take care of your plumbing, heating or air conditioning in Gering, NE then please call (308) 216-8927 or complete our online request form.