TOPNOTCH BAYARD PLUMBING, HEATING & AIR CONDITIONING SERVICE PROVIDERS
When you find yourself in need of plumbing service work for your home or business in Bayard, NE, you want to be able to feel as though you are getting the best possible quality. This is why savvy locals know that the name to call on is Gering Valley Plumbing & Heating We take this line of work seriously, as well as take great pride in the work that we do.
As a local, family owned and operated Bayard plumbing company, we understand the importance of providing customer service and workmanship excellence. No one wants to have to schedule service for their plumbing, but once you do so you can feel good knowing our plumbers will provide you with the best possible results. Get in touch with us today and let's get your plumbing service need squared away, promptly and professionally.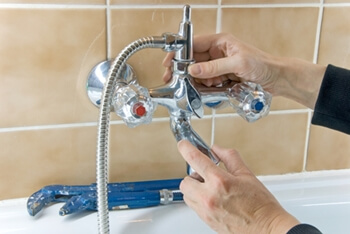 Professional Heating Experts in Bayard
Part of what makes us the number one choice for heating service work is the variety of tasks that we are able to address. Some of the services that we offer include:
Geothermal Heat Pumps – This innovative system is one that more and more locals are converting to. It is a more cost-effective and Eco-friendly system, and we can address any and all of your service needs for it.
Heating Installation – The installation of your heating system is what is going to determine the long term success. Settle for shoddy workmanship and you are likely to end up with poor quality results.
Furnace Replacement – The time will come that repairs won't suffice and only replacement will do. Let us help you through every stage of your system's life cycle.
Skilled and Experienced Air Conditioning Pros
You can feel good knowing that we also offer skilled air conditioning work, as well. At Gering Valley Plumbing & Heating Inc. we know that your heating and cooling system is about more than just comfort, it is about your well-being, too. Let us be a part of helping to ensure that you get nothing but topnotch quality workmanship.
If you are looking for a reliable professional to take care of your plumbing, heating or air conditioning in Bayard, NE then please call (308) 216-8927 or complete our online request form.