WE OFFER WATER TREATMENT & CONDITIONING SOLUTIONS FOR CLEANER, SAFER WATER
Water is the essence of life, plus it helps with important tasks like doing laundry. So, it is of the utmost importance that you have access to the best possible quality of water around. An important step in making this possible is getting proper water treatment and conditioning services from our pros here at Gering Valley Plumbing & Heating
Although our plumbing company has been in business since 1987, our actual experience in the industry predates that to span well over 40 years now. We know, firsthand, the water quality in this area, and the steps required to make it better. Let us partner with you to help improve the water quality for your home or business.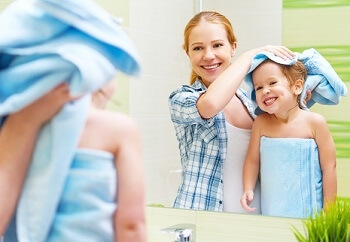 Service Excellence for Quality Water Conditioning and Treatment Results
Getting water conditioning and treatment systems in place for your home or business will provide you with better quality water, that much is obvious. However, what you need to know is what some of the more surprising benefits are.
Did you know that you are more likely to have better performance and longevity from your appliances, if you have better water? It is true. Hard water causes buildup that leads to poor performance from your water-based appliances. A water softener or whole house water filtration system can address this easily, making the water that comes into your home safer, cleaner and "softer."
Poor water quality usually means relying on bottled water for cooking and consumption. Once you can eliminate the need to rely so heavily on bottled water, you can feel good about reducing your plastic waste - not to mention saving money in the long run.
Obviously, above all else, this is important for your health. The well-being of yourself and your loved ones should be your number one priority. Make it a point to take any available measures to address this vital need.
Prompt & Professional Water Conditioning and Treatment Service
Gering Valley Plumbing & Heating Inc. genuinely cares about the safety, health and general well-being of our customers, which is why this plumbing service is so important to us. We will help find out more about your water quality and then implement a system that will help improve your water. Get proactive about better water and call us today for Water Conditioning and Treatment Service.
If you are interested in improving your home's water quality with our water treatment solutions in the Gering area, please call Gering Valley Plumbing & Heating at (308) 436-4622 or complete our online request form.